By Jay • • 11 Jun 2011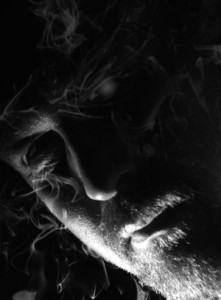 Hi,
I have been experimenting with Smoke Art on and off over the last 3 years. I became interested with this medium after I saw some images of coloured smoke online and consequently mirrored versions.
I created my first Smoke images in early 2008 at which time I created "Mind Control" which spurred me on to try more pictures. I have since tried to create smoke art which is unique which lead to the creation of the oval images you see on this site.
I am the Service Delivery Manager for Triscan Systems Limited in Blackburn for my day job and have found that Photography is a good way to relax. I have recently had some of my images displayed on the Daily Mail website which seemed rather surreal to be honest, but hopefully means I'm heading in the right direction!
Regards Jay